Ben Uri has at its core a committment to creating and sharing scholarship that is easily acessible across every level of interest from casual, to knowledgeable, to expert. We strive to share our stories in novel and engaging fashion such as 60 second insights on BUTV and Brief Lives presentations on Audio Adventures alongside full scale academic reserarch on the Ben Uri Research Unit . Our research focus on the Jewish and immigrant contribution to British visual art culture since 1900 is unique in this country. So to is our research, evaluation and resultant programming of a wide range of pioneering art interventions, using our collection as the source and inspiration, curated in response to the ever growing demands of mental health in our society and a recognition that the visual arts can make a distinctive contribution. Both these project and charity objectives reflect our ethos and are fundamental constituents of our public benefit contribution.
---
Sarah MacDougall: Director
Sarah MacDougall (MA, University of Reading) has been appointed Director of Ben Uri and tookup her position on the 1st November 2020. She was previously Head of Collections and the Ben Uri Research Unit (BURU) and has been a curator at Ben Uri since 2002. She is the former Eva Frankfurther Research and Curatorial Fellow for the Study of Émigré Artists (2011–2016). Her solo exhibitions curated include Refugees: The Lives of Others (2016); Refiguring the Fifties: Eardley, Fell, Frankfurther, Herman, Lowry (2013–2014); Chaim Soutine and his contemporaries (2012); Josef Herman: Warsaw, Brussels, Glasgow, London, 1938–44 (2011). Collaborative exhibitions include: Alfred Cohen: An American Artist in Europe (2020); Jankel Adler: A "Degenerate" Artist in Britain, 1940–1949 (2019), Bomberg (2017–18), Out of Chaos (2015); Max Weber (2014);'Uproar!': The First 50 Years of The London Group (2013); Forced Journeys: Artists in Exile, 1933–45 (2009–10), Whitechapel at War: Isaac Rosenberg and his Circle (2008). Sarah has developed and edited the Ben Uri Collection, Eva Frankfurther and BURU online websites. She co-supervises PhD candidates (on David Bomberg), with London South Bank University, and (émigré art dealers), Kingston University.
Sarah is a Research Centre for German and Austrian Exile Studies (London University) committee member, co-editing Yearbook 19 (Brill, 2019), and publishing on Ganymed and Oskar Kokoschka's "King Lear". She has contributed widely to publications including, most recently, on émigré art teachers, in Insiders Outsiders: Refugees from Nazi Europe and their Contribution to British Visual Culture (Lund Humphries, 2019).
She has lectured widely at institutions including the Courtauld, Imperial War Museum, NPG, Reading University, Senate House (London University), Tate Britain and Whitechapel Art Gallery. Sarah is author of a biography of Mark Gertler (London: John Murray, 2002) and a Gertler catalogue raisonné is in progress (Yale University Press); guest curating the Gertler room at Tate Britain (2019). Recently, she collaborated on a Gertler project with Prof. Aviva Burnstock (Courtauld Institute of Art), with upcoming papers (BAPCR conference, Wallace Collection, 2020) and Paul Mellon Journal (due 2020).
A selection of Sarah MacDougall's publications and papers.
---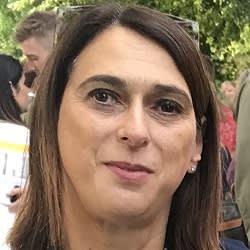 Rachel Dickson:

Consultant Editor, Freelance
Rachel Dickson (MA Courtauld), is Senior Research Manager of the Ben Uri Research Unit (BURU). Curator at Ben Uri since 2002 and headed curatorial services until this new appointment. Her solo projects include: Art Out of the Bloodlands: A Century of Polish Artists in Britain (2017); Judy Chicago – A Transatlantic Narrative and The Inspiration of Decadence: Dodo Burgner 1907-1998 (both 2012). Collaborative exhibitions include Jankel Adler: A "Degenerate" Artist in Britain, 1940-1949 (2019), Bomberg (2017-18), Out of Chaos (2015); 'Uproar!': The First 50 Years of The London Group, 1913-1963 (2013); Forced Journeys: Artists in Exile, 1933-45 (2009-10), Whitechapel at War: Isaac Rosenberg and his Circle (2008), Regard and Ritual: Julie Held and Shanti Panchal (2007). She manages the development of Ben Uri's archives and jointly overseas a CDA PhD candidate at Kingston University, researching émigré art dealers.
Rachel has edited and contributed to many publications in the UK and abroad. Recent publications include '"Our horizon is the barbed wire": Artistic Life in the British Internment Camps' in Insiders Outsiders: Refugees from Nazi Europe and their Contribution to British Visual Culture (Lund Humphries, 2019) and '"The Man from the Bauhaus": The Lost Career of Werner 'Jacky' Jackson, (Yearbook Vol. 19). A chapter on the portrait of Wilhelm Hollitscher by Hugo Dachinger is forthcoming, to mark the 80th anniversary of internment. As committee member, Research Centre for German and Austrian Exile Studies, London University, she was contributing co-editor for Yearbook Vol. 19: The Applied Arts in British Exile from 1933 (Brill, 2019) and is researching Ben Uri and Émigré Musicians for Yearbook Vol. 20.
Rachel has spoken at Tate, NPG, Imperial War Museum, Leeds City Art Gallery, QMU, Senate House (London University), amongst other institutions. Recent papers explored émigré art historians, J P Hodin and Dr Helen Rosenau; and émigré artists, Werner Jackson and Helga Michie. Beyond Ben Uri, she is a partner in Dickson Russell Art Management, providing consultancy services to corporate, institutional and private clients, advising on art collections, changing exhibitions and public commissions.

A seclection of Rachel Dickson's publications and papers.
---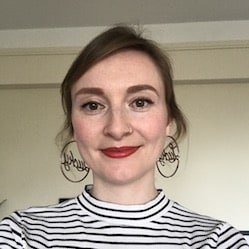 Emma Hollamby:

Arts and Health Programme Manager
Emma Hollamby is the Arts and Health Programme Manager at Ben Uri, where she manages the Ben Uri Arts and Health Institute (BUAH). After studying for a combined BA History of Art and English at Reading University, Emma began her career at her local library, establishing a passion for community based approaches to learning and enjoying art and culture. Joining Ben Uri in 2015 as a learning intern, Emma worked on programmes which soon became a coherent wellbeing programme. Employed to maintain these key projects, she remained part-time until taking a sabbatical to run the community programme at Dulwich Picture Gallery, delivering their Good Times: Art for Older People programme, and a youth programme to community partners across South London.
In 2017, Emma returned to Ben Uri full-time, staging an exhibition to celebrate the achievements of the wellbeing programme. In January 2019, as part of the Gallery's re-structure, Emma became programme manager of Ben Uri Arts and Health Institute (BUAH), overseeing three distinct programmes; Art in Residence, Starting with Art and Ways into Art. Emma also presents at arts and health conferences nationally and internationally and is committed to the advocacy of and in this emerging and crucial area of social health.
With co-authors Elaine Homer and Jane Landes, she contributed a chapter titled 'Starting with Art: Ben Uri Artworks as a Stimulus for Art Psychotherapy in Dementia Care' to the publication, Art Therapy in Museums and Galleries (February 2020). Supporting ten university mid-degree trainee secondments, under Starting with Art, placed at ten community partners marks the evolution of her first intern project.
In 2018 she wrote and featured in several tutorial films with accompanying resources to up-skill staff to run creative art intervention sessions under Ways into Art. Emma is also a facilitator for BUAH programmes, facilitating both art making and art discussion sessions for Art in Residence.
---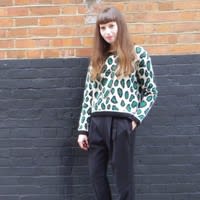 Dr. Nicola Baird: R

esearch Officer and Curator
Nicola Baird is a research officer and curator at the Ben Uri Research Unit (BURU). She is currently studying to complete her PhD in History of Art at London South Bank University in collaboration with Ben Uri Research Unit. She has postgraduate degrees from Queen Mary, University of London and Birkbeck College, University of London in Modernist English Literature and in History of Art. She has given papers at conferences held at the University of Exeter, the University of Reading and Edinburgh Napier University and, in addition to Ben Uri, has written and conducted research for Burgh House & Hampstead Museum, James Hyman Gallery and the Leicester Museum and Art Gallery.
She was the initiator and Research Curator of the Arts Council funded exhibition, 'The Making of an Englishman': Fred Uhlman, a Retrospective held at Burgh House before touring to the Hatton Gallery, Newcastle in 2018 and editor of the accompanying publication. In 2019 she curated Czech Routes to Britain: Selected Czechoslovak Artists in Britain from the Ben Uri and Private Collections at Ben Uri for which she edited the accompanying catalogue was also produced. She is currently working on an exhibition of the early work of Gustav Metzger, former pupil of David Bomberg, in collaboration with the Gustav Metzger Foundation to be held at Ben Uri in September 2020.
---
Réka Vajda: Collections Assistant
Réka Vajda studied Liberal Arts, Art History and English Culture at Eötvös Loránd University, Budapest, Hungary graduating in 2018 with a First-Class Honours degree. She is currently enrolled at the same University's Art History Master's programme, specialising in art after 1800. Her previous experiences include working at the Hungarian National Gallery and completing an internship at the Museum of Fine Arts, Budapest. She now works at Ben Uri as a Collections Assistant and BURU Researcher. Her research interests are in late Victorian and early 20th century British art, with special focus on the Hungarian émigré artists' contribution.
---
Munaye Lichtenstein: Digital Operations and Gallery Administration
Munaye graduated from UCL in 2018 where she read Biological Sciences with an emphasis on Cell Biology and Genetics. After graduating she went on to study short courses in both Art and Philosophy. She has volunteered with Koestler Arts as an Art Team volunteer, worked at the Bush Theatre and also participated in a Front-End Web Development course with Code for Girls. Munaye continues to study for a further qualification, studying a Foundation Diploma in Art and Design at Citylit.
She joined Ben Uri as a Digital and Curatorial intern in March 2020. In this role she made an important contribution to the development of the Ben Uri virtual museum. She was appointed in July 2020, to a new role to implement the Digital Operations and the Gallery's Administration.
---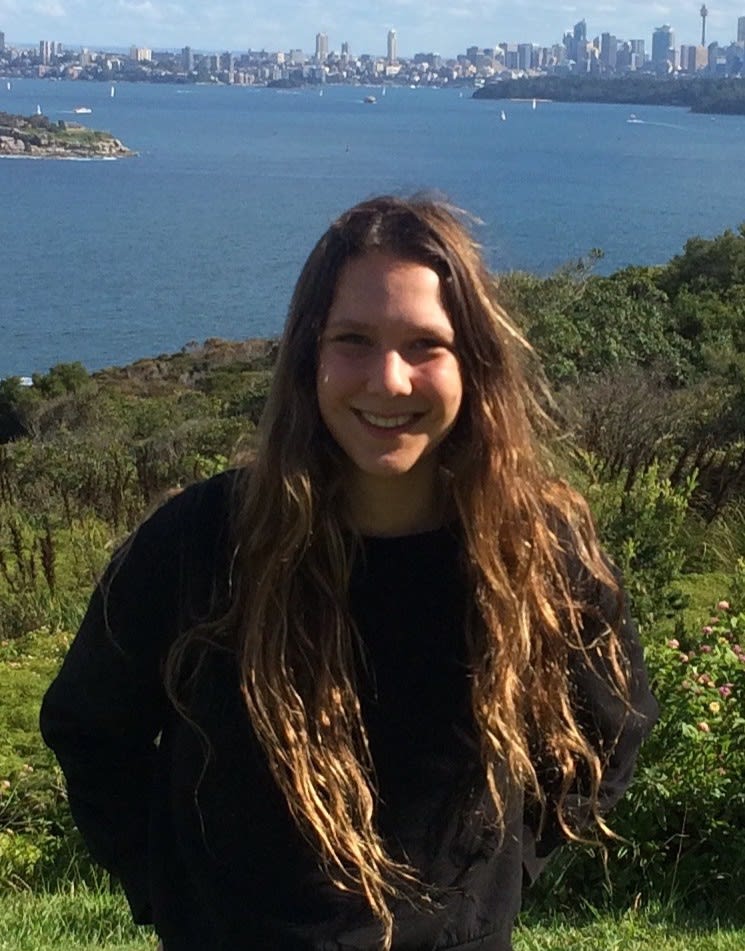 Charlotte Mintz: Executive Assistant to the Directorate
Charlotte graduated from the University of St Andrews in 2018 where she read History of Art and English Literature. Her dissertation explored the expression of Jewish identity in western art over the last 170 years. Charlotte worked as part of the team at the Edinburgh Fringe Festival for many summers and has an ongoing interest in textiles art, having completed an Art Foundation Course and worked as a studio assistant to a textile artist throughout her time at school and university. Charlotte spent the year after graduation travelling and living in Australia and New Zealand, where she volunteered in Sydney for Ngala Nanga Mai, a therapeutic arts charity that supports Aboriginal parents and their young children.

She joined Ben Uri as an Arts and Health Research intern in October 2020 and was appointed to the new role of Research Officer in February 2021. In this role she is charged with leading the global research function with particular emphasis on art interventions within the Arts and Health Institute and maximising digital accessibility across all our platforms.
---
Lynn

Blackadder:

Management Coach and Interns' Career Development Mentor
Lynn supports the Ben Uri team in a freelance capacity on management and operational issues. She is also a Career Development Mentor to our interns.
For 25 years, Lynn's consulting and coaching practice has helped facilitate individual, team and organisational development in a wide variety of environments, working with clients of all types and sizes in the arts, heritage and wider not-for-profit sectors. Her work is informed by years of experience as a hands-on trustee of several charities, and through leading graduate/post-graduate modules in the creative industries.

Lynn's client portfolio includes: National Trust, Film and Video Umbrella, Imperial War Museum North, National Maritime Museum, Design Museum London, Theatre Absolute, Guild of St George, Canal & River Trust, Samaritans and The Children's Trust.