TRUSTEE RECRUITMENT
To establish Benuri.org as the premier art portal reflecting the Jewish and immigrant contribution to British visual culture since 1900, and the development of researched and cost-effective national programming of art interventions within mental health engagement.
Please email Andrew Clyne at andrew@clyne-partners.com with a copy to David Glasser at davidg@benuri.org with a brief note, resume and portfolio area of expertise and interest. The appointments will be advertised. We are seeking to recruit a greatly engaged and cohesive body of leaders, who are representative and reflective of our two operating programmes.
The Trustees have asked Andrew Clyne and Partners to lead the recruitment process for senior, specific sector experienced, candidates to join the Board to expand this digitally committed charity/museum to deliver its strategic and charity objects.
Professionals from across all cultural backgrounds and ethnicities are sought to actively lead the following portfolios:
Creative Digital and Marketing; Fundraising/Development; Social and Mental Health; Academia; Communications; Finance and Legal; Museums.
The first film, made in our centenary year of 2015, reflects the strategy employed by the new Board in 2001 and
the principles are equally relevant to our reinvention as a digital institution. The next film was produced to explain the rationale and critical factors that were pivotal to the pioneering transformational strategic redirection into a Digital institution
supported by our physical presence.
The board of trustees work in partnership with our Professional Leadership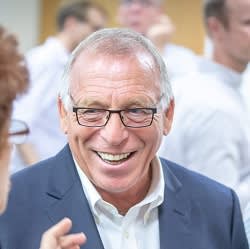 David Glasser
David Glasser is Chair of the Trustees, although he does not chair monthly Board meetings as he operated as Chief Executive of the museum until October 2020 when Sarah MacDougall took up her appointment. Born in Glasgow, he built his corporate career at Marks and Spencer Plc where he pioneered the Food Only Store concept and then at Ward White Group Plc, where he was responsible for varying development and marketing functions, up to the acquisition of the company by Boots Plc. He formed Northgate Consultancy, which advised blue chip corporations on strategic development and was involved in, and led, a number of businesses between 1990 - 2000. He became involved in Ben Uri in the late 90s and agreed to lead the development of a new strategic plan to re-invigorate and re-establish the museum, which had effectively been closed to the public since losing its gallery. In October 2000, he was elected Executive Chair and has operated since in this role full time on a pro bono basis. To avoid any personal or corporate conflicts of interest, he withdrew from business in 2001 to focus on creating a new style of museum engagements addressing contemporary issues and social integration through the visual creative arts.
Addressing tomorrow's challenges today rather than today's challenges tomorrow.
He led the 2018 sustainability and public benefit strategy which reinvents the operating methodology of, at least this, small/medium-sized museum, and jumps the curve by transforming this century old institution into a primarily digital engagement through an expansive, distinctive and public benefit focused virtual museum. This pioneering strategy to transform from the physical to the digital is in recognition of the future inevitably being an accelerated digital lifestyle adoption; the advances of technology allowing the representation of artworks to often exceed the capacity of the human eye when standing in front of them; the massive reduction in comparable capital and running costs when compared to a new build or refurbishment; 24/7 access; and perhaps most importantly the ability to reach and positively engage limitless numbers of visitors from anywhere in the world at any time of any day. It is the crucial redefinition of 'visitor numbers' from the physical to the virtual and the necessary transformation of mind-set from the established that is the driving force of Ben Uri's forward strategy. Ben Uri is committed to ongoing investment to create an ever more comprehensive and engaging virtual museum fit for the tomorrows to come rather than today.
David is on the Court of the London South Bank University, a member of the Worshipful Company of Art Scholars, and is a Freeman of the City of London.
---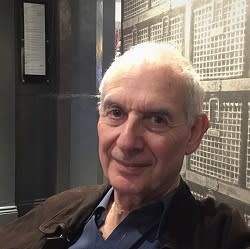 Michael Posen
Michael Posen read economics for his first degree at the London School of Economics and then undertook his postgraduate studies in business management also at the LSE. After six years in industry, Michael joined Chase Manhattan Bank, specialising in property finance. He became Managing Director of the merchant banking arm of Continental Illinois Bank and was subsequently Senior Vice President and General Manager of First Interstate Bank in London. He was a Director of HDG Harbour Development Group from 1979 to 1987 and then founded his own company: Earl Estates Ltd.
For the last twenty years, Michael has served on a government tribunal, assessing claims for compensation by victims of Nazi persecution, whose funds in the UK had been confiscated as belonging to enemy aliens during the last war.

Michael has been an executive director of Puma Heritage Ltd and Heritage Square Ltd. For the last five years and for the past two years, he has been chairman of their Boards.

Michael has been a trustee of the Ben Uri for the past twenty-five years and, for the last ten years, a joint Deputy Chairman. Since becoming Deputy Chair, Michael has worked closely with the Chair, David Glasser, on the strategy of broadening the role of the museum to include the wider immigration experience. Michael substitutes for Hillary Bauer, if absent, in chairing monthly Board meetings.
---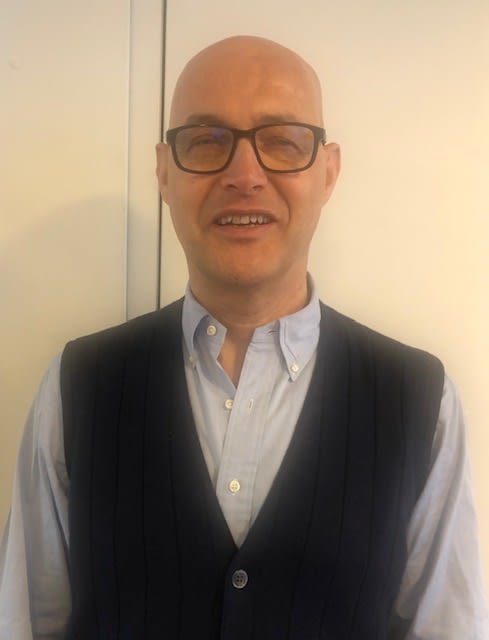 Simon Bentley
A dynamic and flexible leader, who is contributing to the future strategy and governance of Ben Uri during his second term as a Trustee.
As Chairman & Chief Executive of Blacks Leisure Group Plc, following a series of unrelated acquisitions led by the previous chairman, Simon Bentley stabilised the company's operations and built the management team into a settled force. He grew the operations, principally organically, to create one of the largest national sports retail chains in the UK, trading as First Sport, a thriving sports brand division owning, licensing and distributing a large variety and number of sports brands.
After a nearly fatal accident, he returned to Blacks to implement a recovery, following his absence, recovering from severe injuries.
Following his departure from Blacks, after First Sport was sold to JD Sports, he has chaired and been on the board of numerous companies, both listed and unlisted, based principally in the UK. He was the Senior Independent Director of Sports Direct International plc for 11 years, and is currently an independent non-executive director of Premier Foods Plc.
Simon established and has grown a successful niche mobile ATM operation with specialist vehicles which trades as 'Cash on the Move'.
Alongside his commercial activities he has consistently been involved in charitable and educational organisations, including: The Leadership Trust, Kisharon, JABE (Jewish Association for Business Ethics), Ben Uri Gallery & Museum, Yad Vashem UK Foundation, Saving Faces, and many others.
---