Explore and use over 200 different ways and secrets of Art Making!
Ben Uri, in association with London Grid For Learning and the National Education Network, have developed online resources for both teachers, students, parents, grandparents, big brothers and sisters, aunts and uncles and everyone to have fun with art. Activity programmes, discussion sheets, lesson plans and more practical help for the classroom or living room are all here. These programmes are designed to engage young people of all ages and abilities.
---
1. How to make life easy:
Teaching in school and at home
There are some 40 different teaching activities covered across the following 6 topics: drawing, drawing games, painting, 3D skills, collage and print, and all available to download as PDFs. Feel free to share these with family, friends and colleagues, as we have designed a huge variety of art making activities that explore different materials and techniques. Each is curated to be fun and develop creative awareness and abilities. All are as equally suitable for the kitchen or bedroom as they are for the classroom.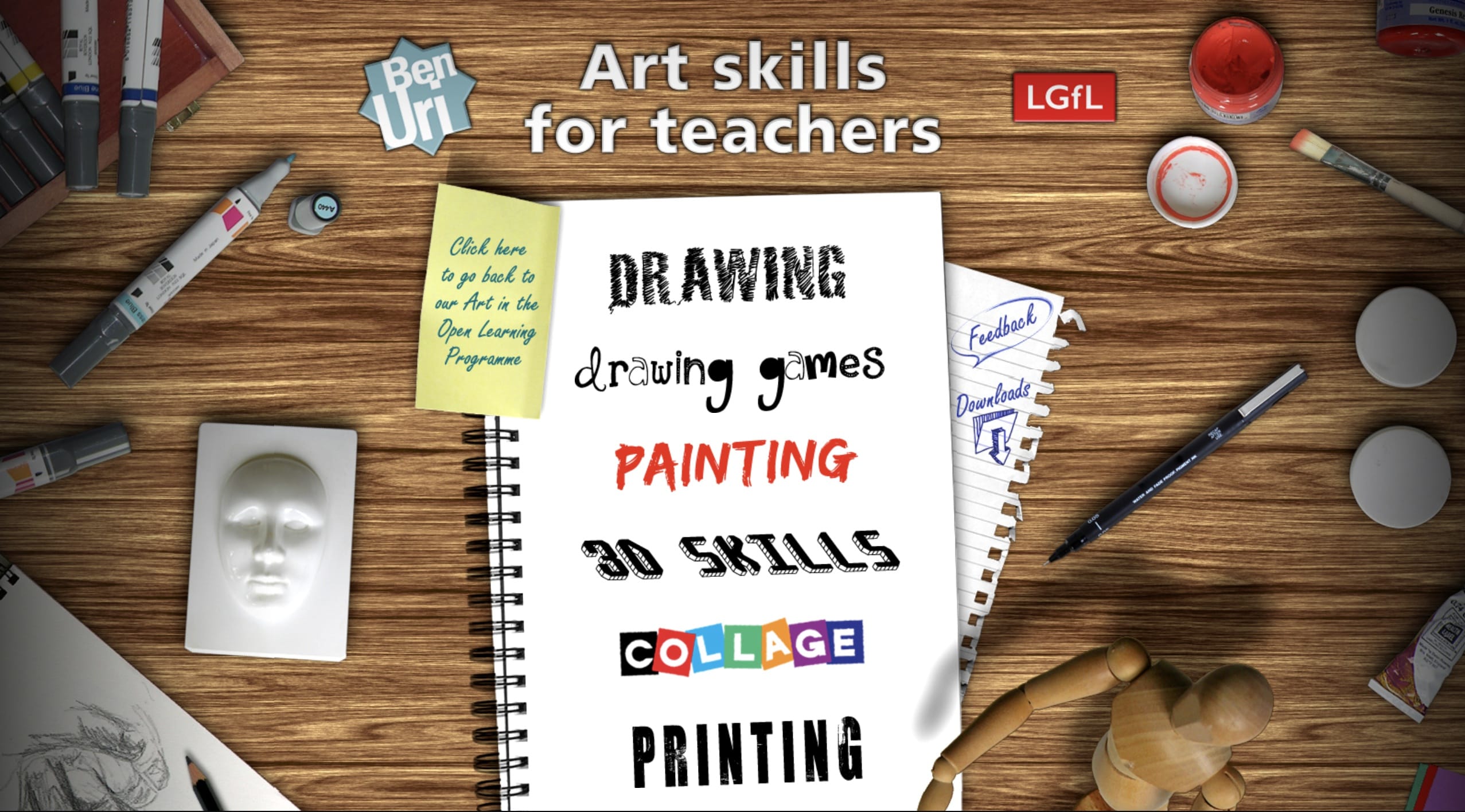 ---
2. Image and Identity:
For young people — designed for key stage 2 – 4
Teaching resources that explore themes of identity and portraiture in the diverse Ben Uri collection. These guides act as a detailed starting point for school or home art discussions and projects.
Included are 9 lesson plans and 12 classroom activities (all available to download), as well as teaching notes. To maximise involvement we have developed extensive aids to help you lead each subject. These include image discussion points, a wide range of activities, Q&As and study questions to create a seamless flow in your classroom or home sessions.
Enter the Portraits & Identity site
---
3. Art in the Open:
Bringing galleries into schools and homes alike — designed for primary level and special education needs
Art in the Open is a distinctive teaching resource. It shares 3 comprehensive packages on themes of Relationships, Movement and A Sense of Place.
In total, there are 16 different teacher packs which include lesson plans including activities and discussion topics. There are relevant curriculum links that illustrate how these learning packages can be used to support the Programme of Study for Art and Design Key Stage 1 and 2. For further inspiration, please review some 40 project examples of work made using these resources by students.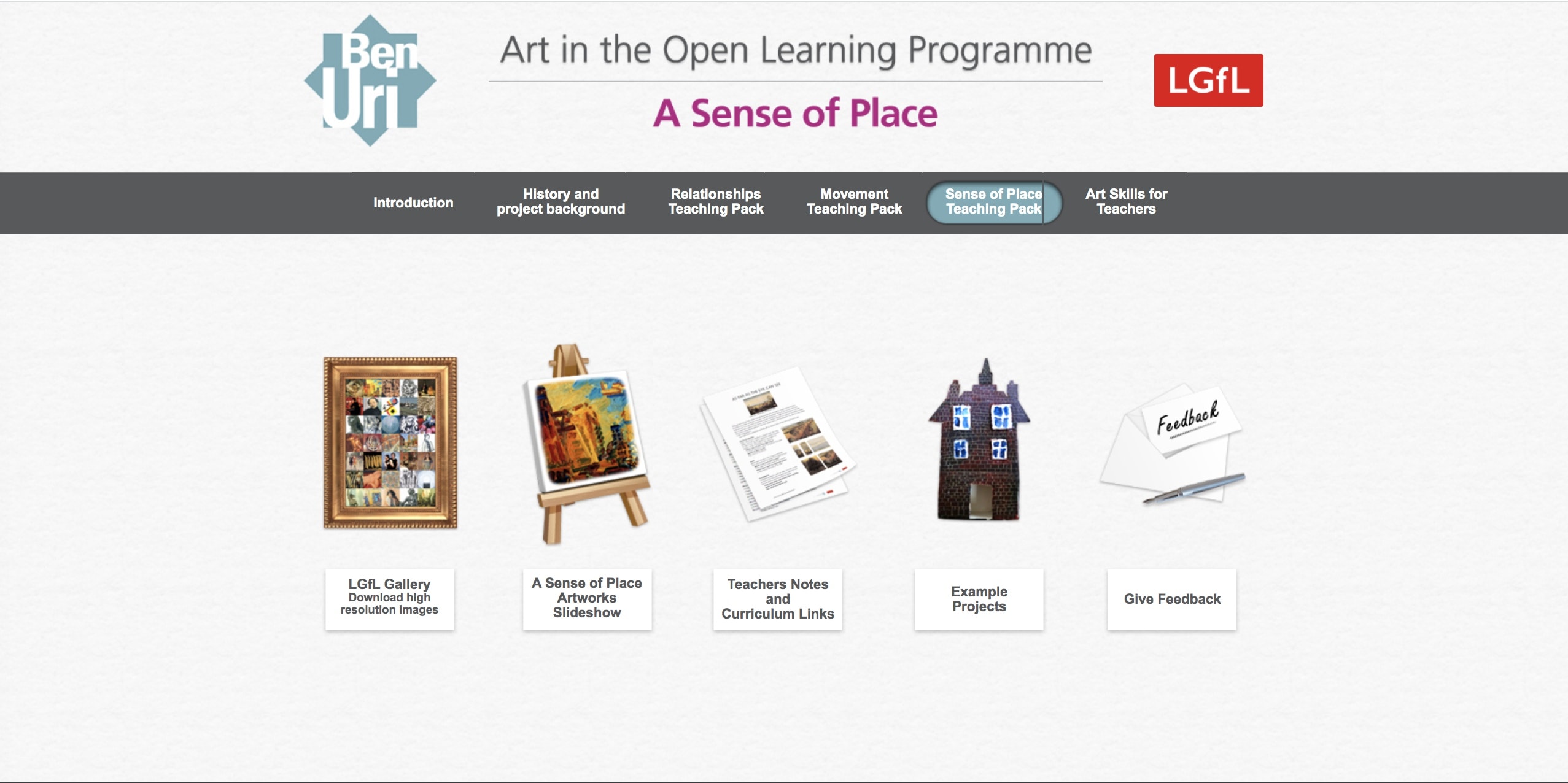 Enter the Art in the Open site
---
4. The Holocaust through Art:
The Ben Uri Collection — for GCSE studies
This resource on The Holocaust through Art is a valuable syllabus tool for those studying History, Religious Studies, and Art and Design at GCSE level.
This programme is designed to help students deconstruct the many relevant works in the Ben Uri collection to be a stimulus for their own understanding of the period and their own visual practice in response. As a result, young (art) historians and artists will gain greater insight into pre- and post-war life in Central Europe, artists and their subject matter.
There are 15 discussion sheets addressing 15 artworks. For each artwork there is an overview of the artist and discusses its composition, materials, content and ideas. To crystallise involvement, we have also curated 5 comprehensive activity packs that explore different methods and engagement techniques. All these documents and images are available to download.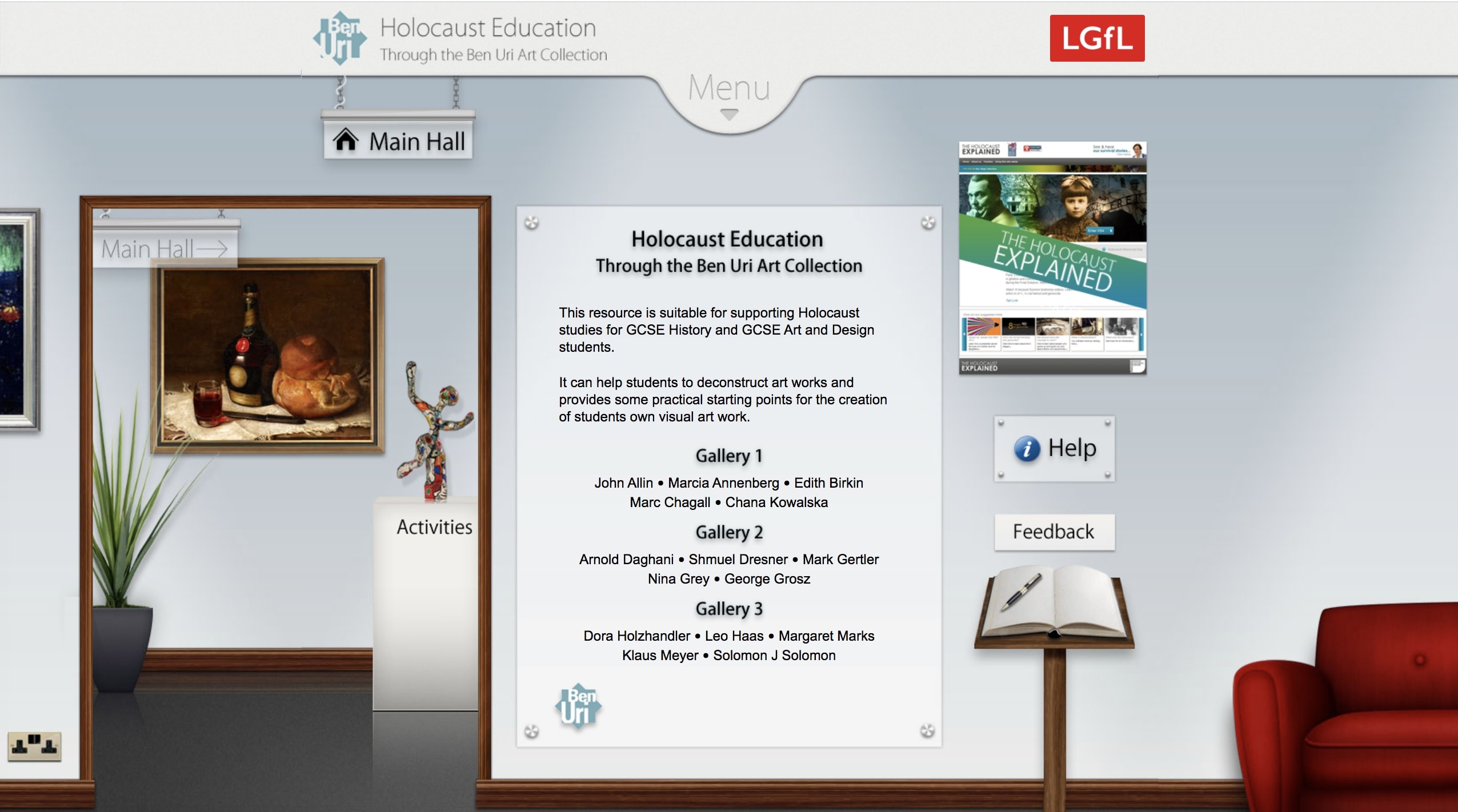 Enter The Holocaust Through Art site
---
Why Give?
Ben Uri is a registered British charity (280389). We seek and need your donations to be able to fund and expand our work across our 3 principal and distinctive areas of public benefit being:
Research and digitally record the Jewish and immigrant contribution to British visual culture since 1900 - including the current;

Research and commission collection inspired art interventions for the over 70s to enrich their quality of life through digital channels;

Develop our pioneering first full scale virtual museum and research centre to maximise engagement across a global digital audience.
Or click here to find other ways to support us