It is a privilege for the German Embassy to be working in partnership with the Ben Uri Gallery & Museum again on the digital exhibition Painting with an Accent: German-Jewish Émigré Stories to mark 85 years of the November pogroms and the Kindertransport.
This exhibition captures - in moving and thought-provoking works of art - the events that unfolded in 1938 when, during the November pogroms, Germany's Nazi regime unleashed on Jewish citizens the terrors that would ultimately lead to the abyss of the Holocaust and to countless emigration efforts to escape the Nazi atrocities. The Kindertransport, which brought over 10,000 Jewish children from Nazi-occupied territories in Europe to safety in Britain, represented a beacon of humanity in inhuman times.
By capturing the legacy of the various journeys by the artists who figure in this exhibition, we would also like to consider the future of remembrance and how the next generations will interpret, own and tell the stories of this German-Jewish heritage and identity in and for future times.
With this partnership the German Embassy and the Ben Uri Gallery & Museum commemorate not only the stories of the émigré artists featured here on this website but also all the other children and émigrés who found a future here in Britain. Remembering the darkest chapter of Germany's history to remind us of the vital importance of upholding the values of democracy, respect for human rights and fundamental freedoms will remain Germany's core responsibility.
Miguel Berger
Ambassador of the Federal Republic of Germany to the United Kingdom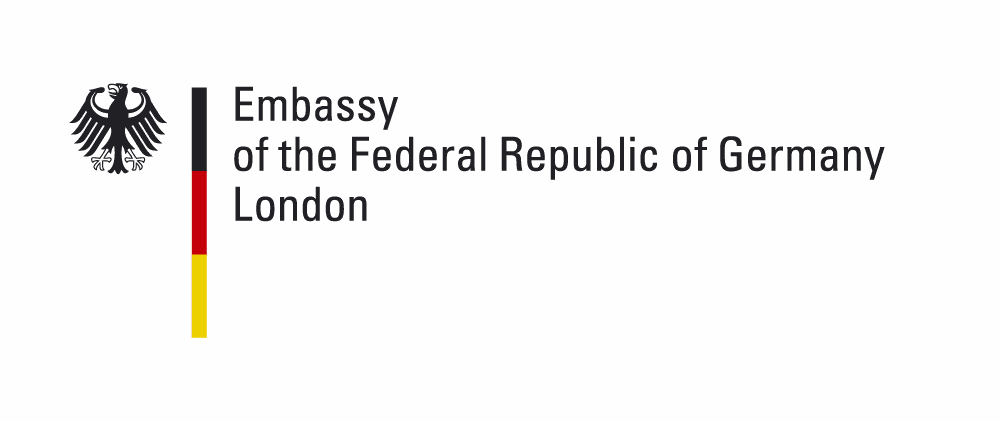 ---
In collaboration with the German Embassy London, Ben Uri is delighted to present the digital exhibition Painting with an Accent: German-Jewish Émigré Stories, commemorating the 85th anniversary of the Kindertransport and showcasing the work of ten first- and second-generation German-Jewish émigré artists, whose lives, careers and practice were either interrupted, impacted and/or lastingly influenced by their experience or legacy of Nazi persecution in Germany and subsequent resettlement and artistic development in Britain. Kindertransportee Harry Weinberger's memorable remark that 'As much as I have an accent in my language, I have an accent in my painting', invokes the cultural legacy shared by these otherwise highly individual practitioners, suggesting one of the principal contexts in which their work can be explored.
From the first generation, two older artists, Martin Bloch and Hans Feibusch, set the scene. Both left Germany for England as adults, prior to the Kindertransport, but through teaching or example became important influencers upon the younger refugees who followed them. Among them, cousins Weinberger and Heinz Koppel, both taught in London by Bloch, who each demonstrated a direct connection to German Expressionism, through their use of strong, non-naturalistic colour. A bold palette and openness to experimentation was also later favoured by Peter Midgley (né Fleischmann), an orphan, who adopted the surname of a welcoming English family, and who received a thorough art education from older German refugee artists during internment on the Isle of Man. By contrast, Eva Frankfurther preferred a muted palette, but her empathetic portraiture also relates strongly to the German tradition by focusing on the inner lives of her sitters. While Susan Einzig, who was from a strikingly similar background that is evoked in her atmospheric book illustrations to Tom's Midnight Garden (1958), shook off the German influence early on, only to return in later paintings to motifs suggestive of separation and loss.
From the second-generation come three contemporary artists, all born to refugee parents, whose work engages directly with their family's tumultuous pasts, referencing both collective and individual memory: Julie Held employs an expressionistic paint handling that implies a direct Germany legacy, while her painting engages with three generations of her own family; Barbara Loftus, whose ongoing series of large-scale peopled interiors meticulously recreates her grandparent's apartment in Berlin and the unfolding stages of the story that led to their persecution and murder; and Carry Gorney, whose Burnt Histories series recreates individual family members' stories via a series of textile, mixed media and stitch collages, inspired by and repurposing the fragments of lace and embroidery they brought with them on their 'forced journeys'. Together, these artists powerfully remind us how closely life and art are intertwined, highlighting the continuing importance of history, memory and narrative upon contemporary artistic practice.
Sarah MacDougall
Director, Ben Uri Gallery and Museum
This exhibition was realised in cooperation with the German Embassy London